On April 17, 2021, we were fortunate enough to be able to host our own meet in Austin against A&M. Everyone did extremely well and had tons of fun!! We are so lucky to have been able to have at least one meet this season.
DISCLAIMER: All COVID-19 guidelines were followed, including social distancing, negative COVID-19 test results, separation of teams, and masks were worn at all times.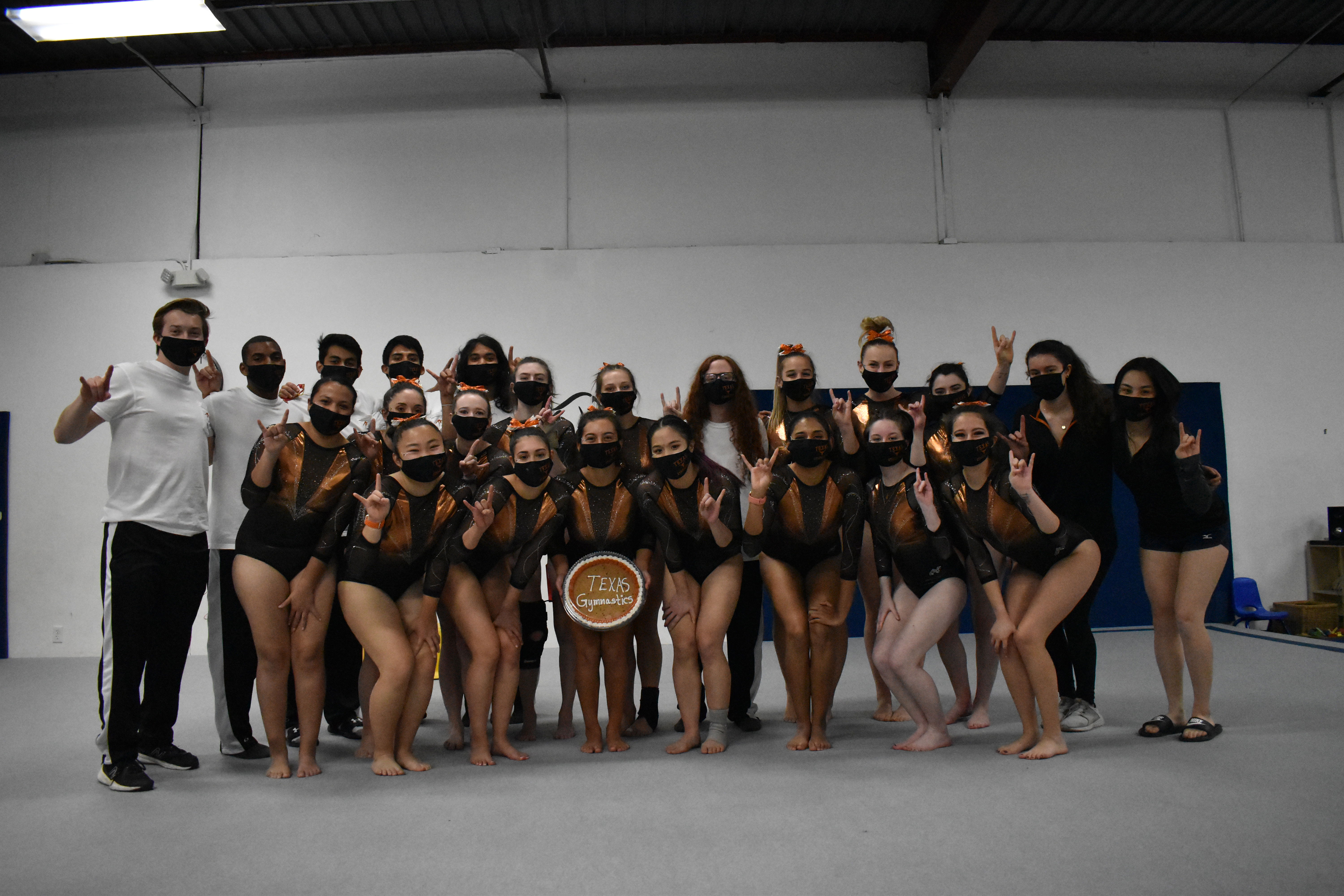 As per tradition, each team was awarded a cookie cake for participation, which we all happily enjoyed after lots of hard work.
Men's Team:
Our guys left nothing out on the floor at this meet. Not one of them planned to do all-around, but with team spirit in the air and their captain, Remy, three of them managed to pull out routines on all six events. This gave us a team score, and we secured the win!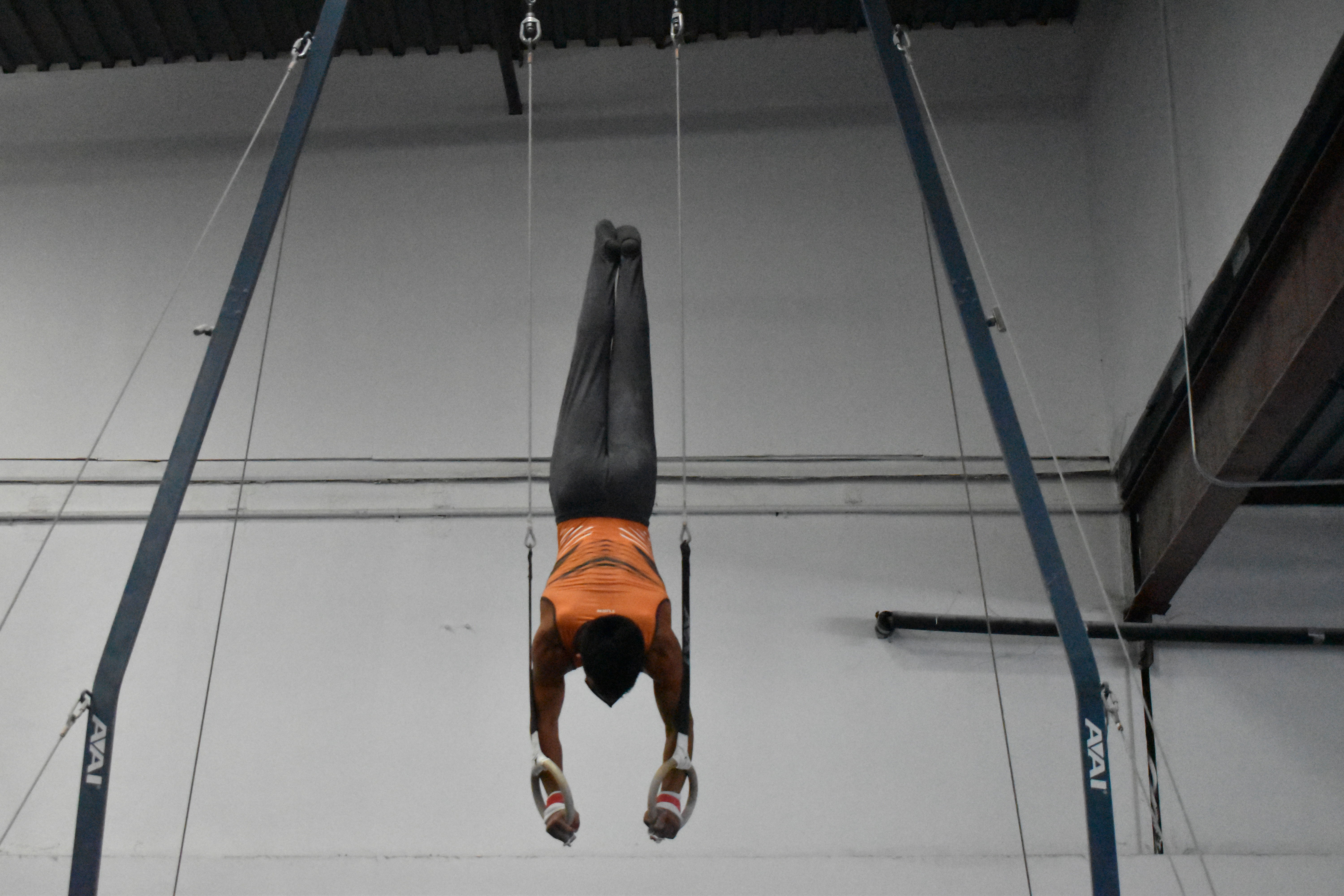 Decorian on Rings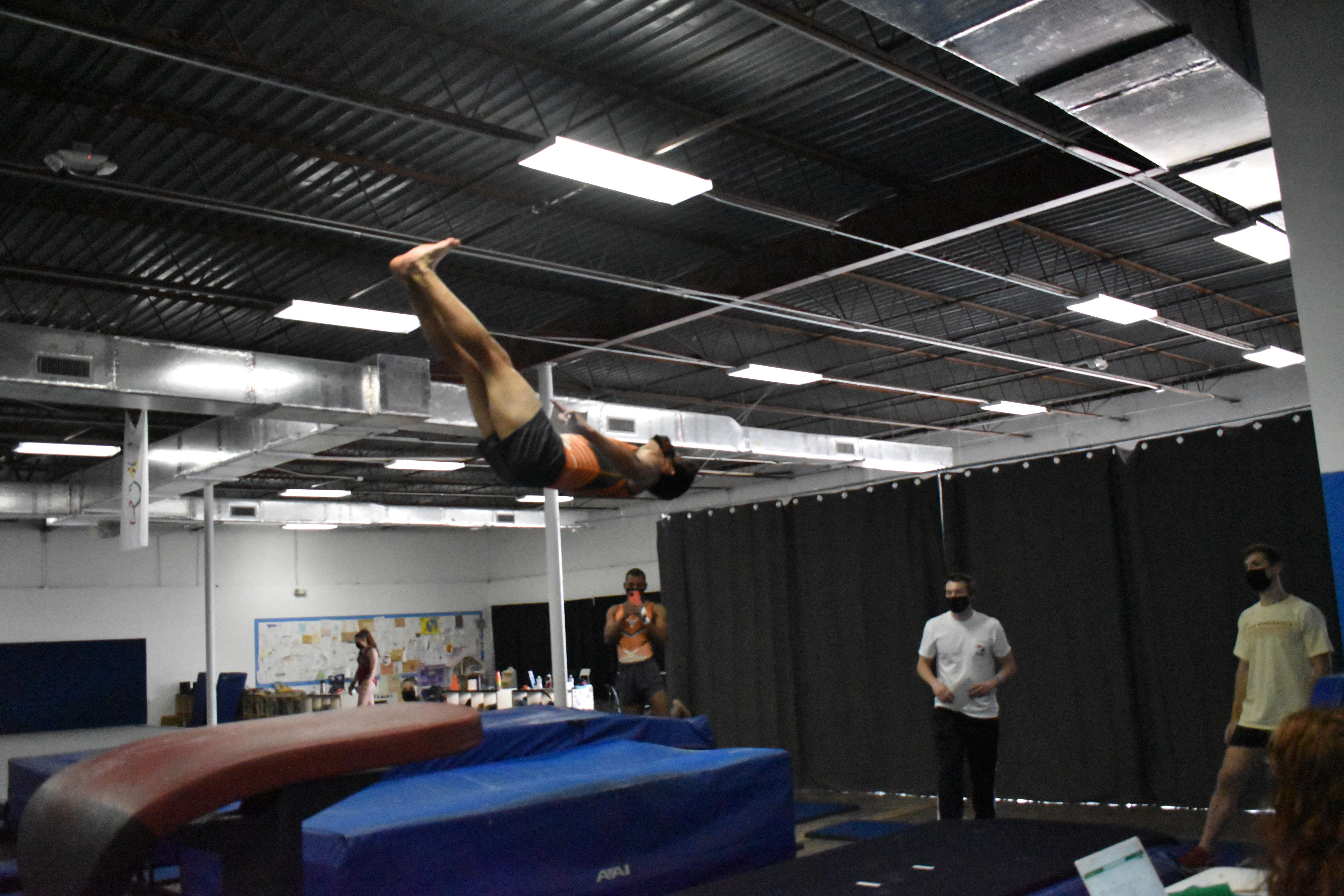 James on Vault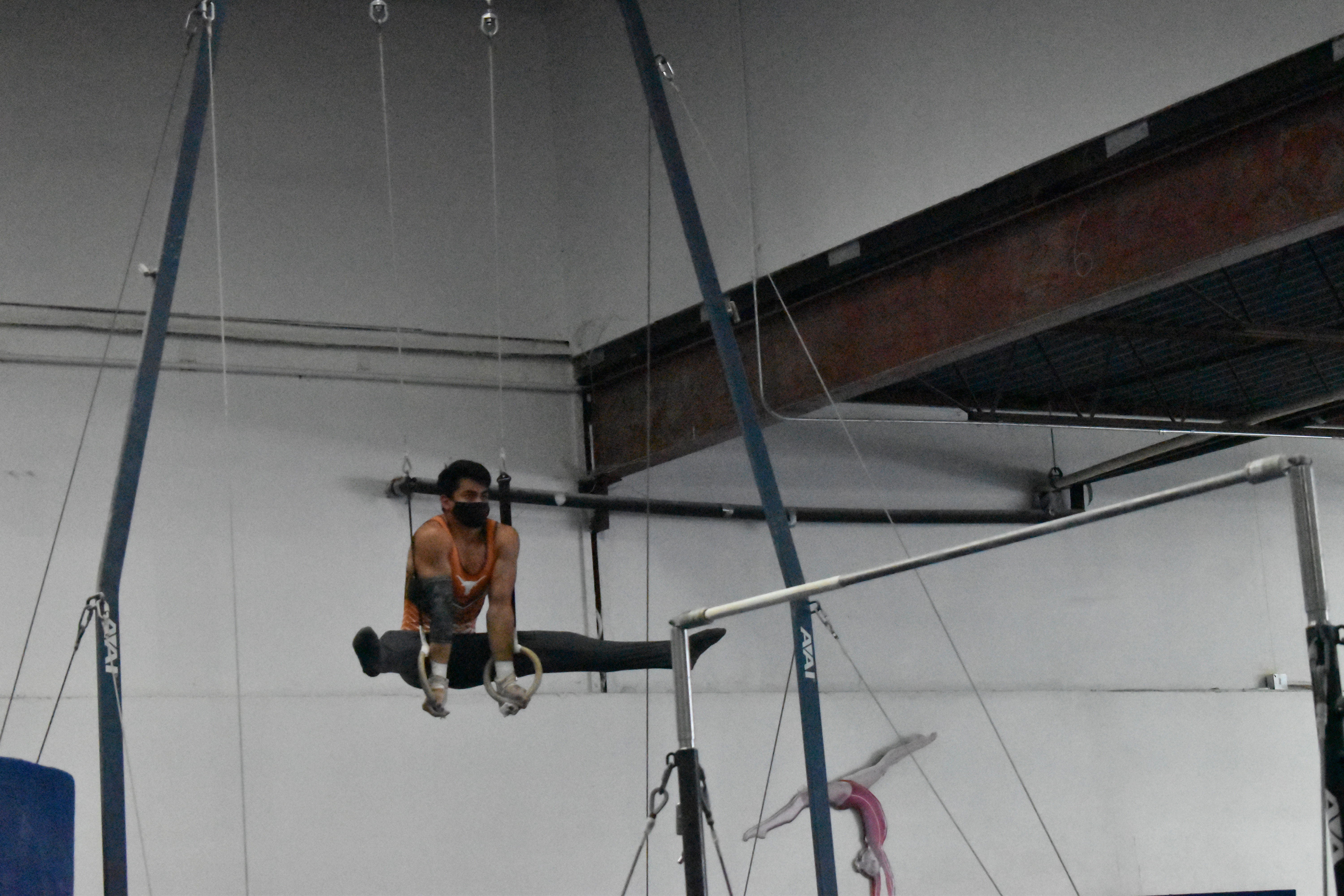 Elias on Rings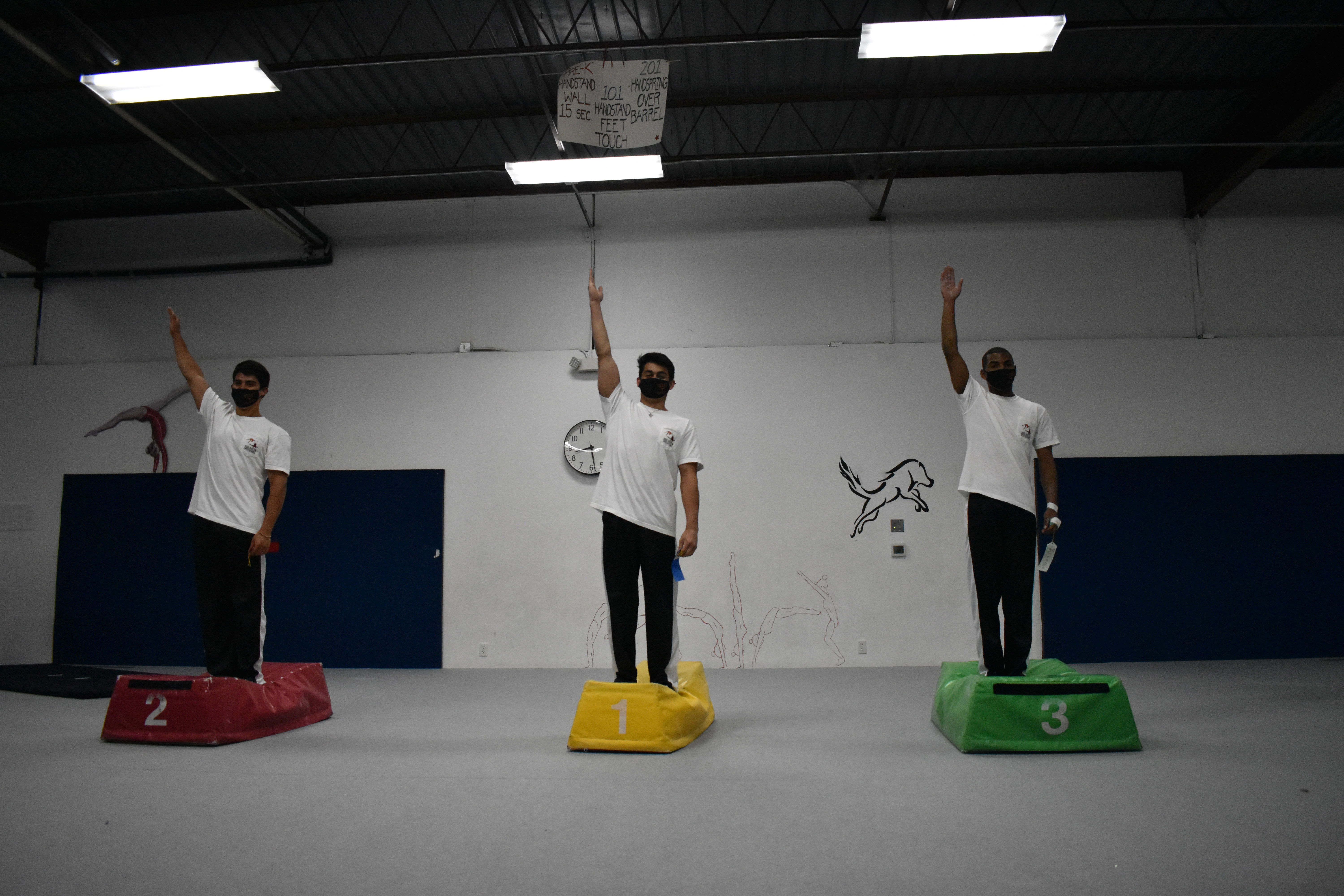 A clean sweep!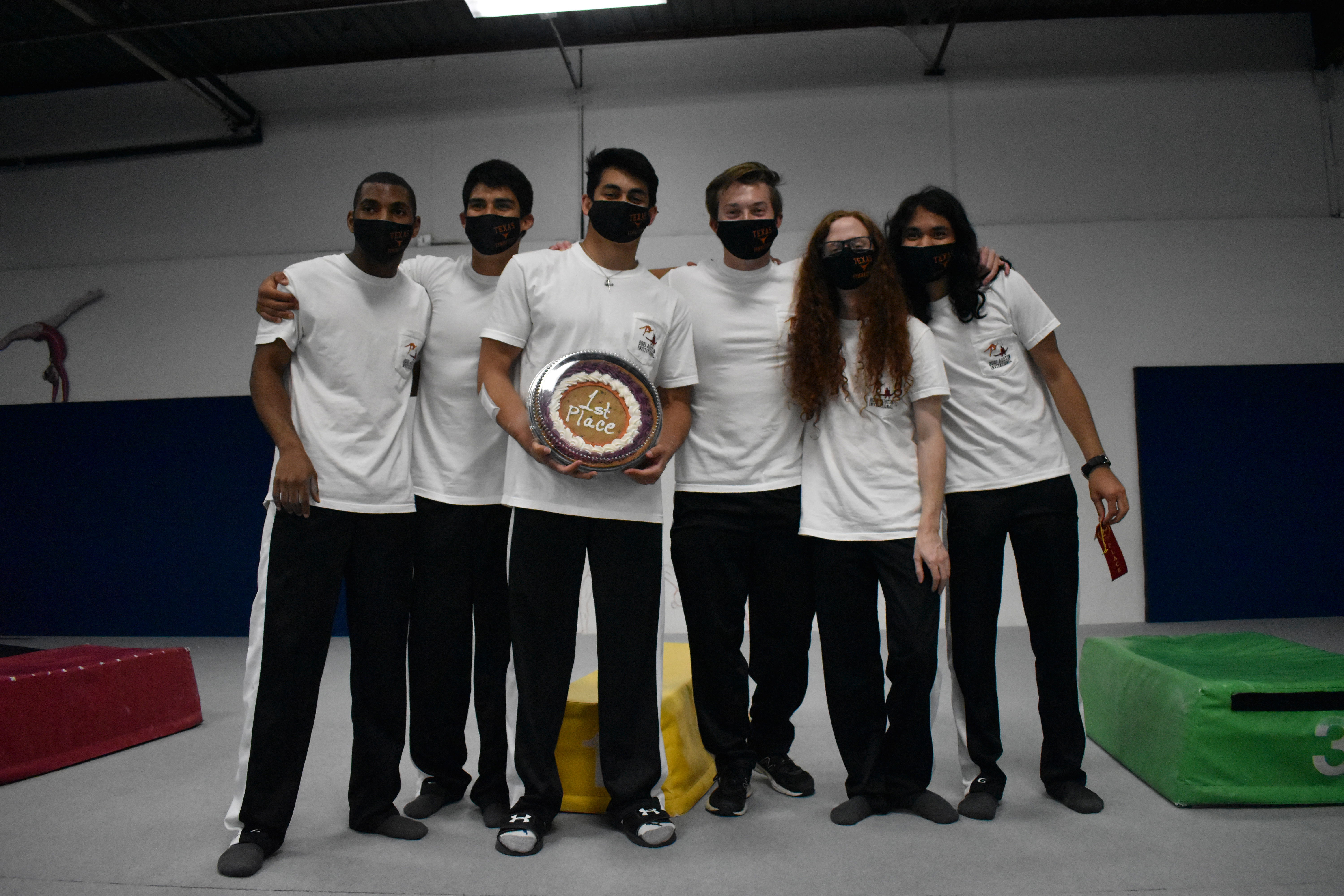 We are so proud of you guys!! We know all of y'all have big things in store for next season!
Women's Team
We competed levels 6, 8, and 9 at this meet. Level 6 took home second, while 8 and 9 secured first. We threw some new skills, worked through some injuries (@ Amanda's broken toe), and showed tons of school spirit.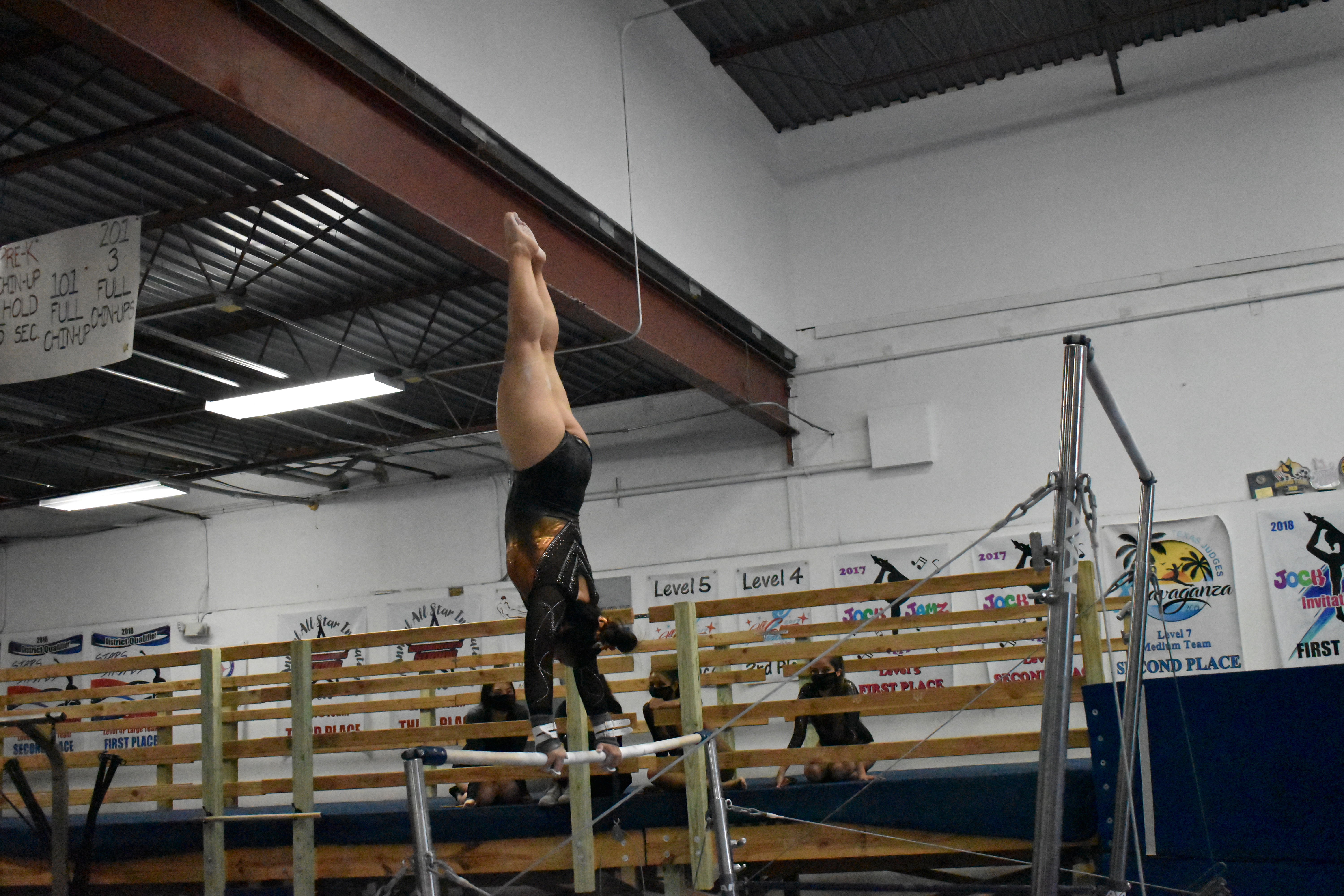 Megan on Bars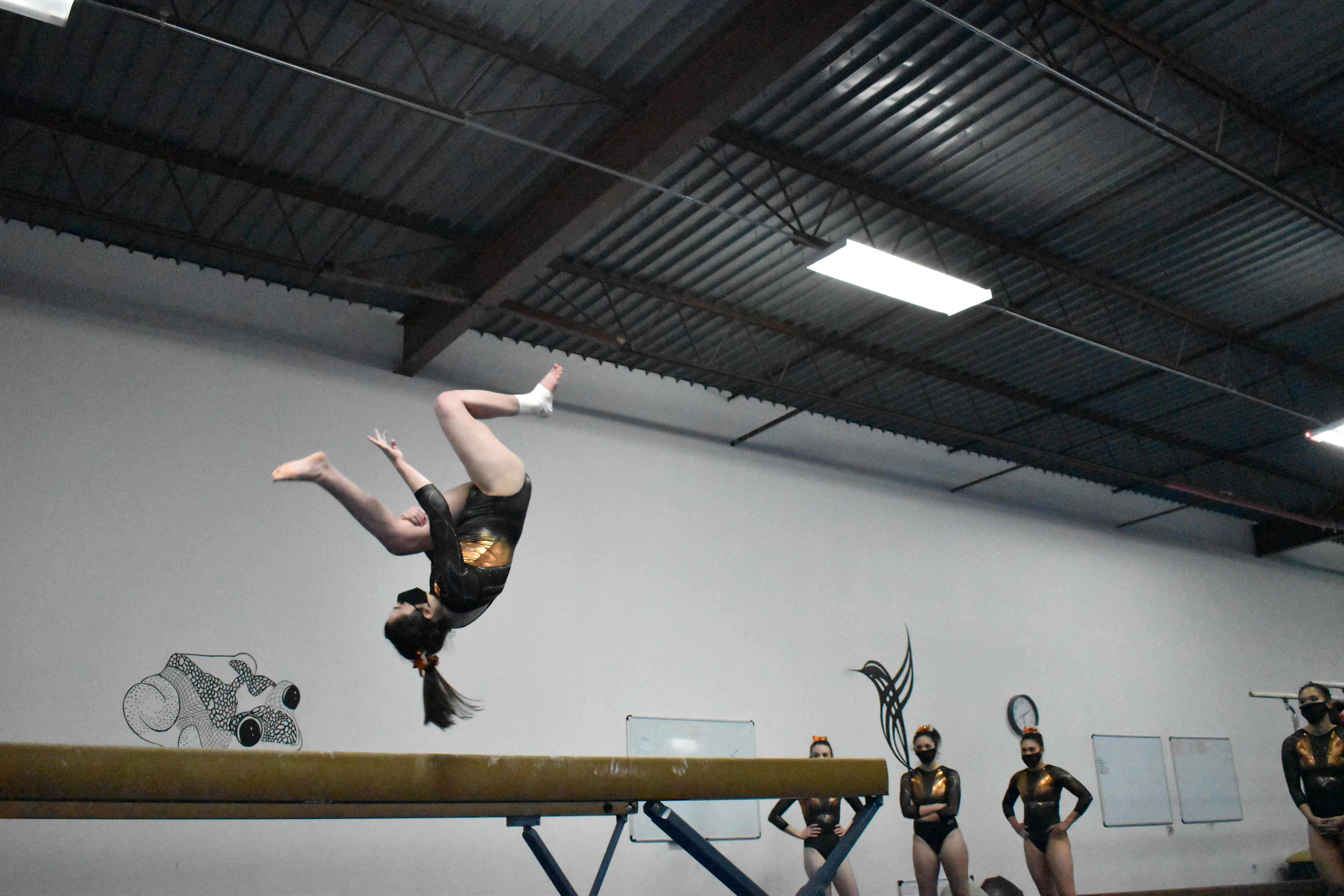 Katie on Beam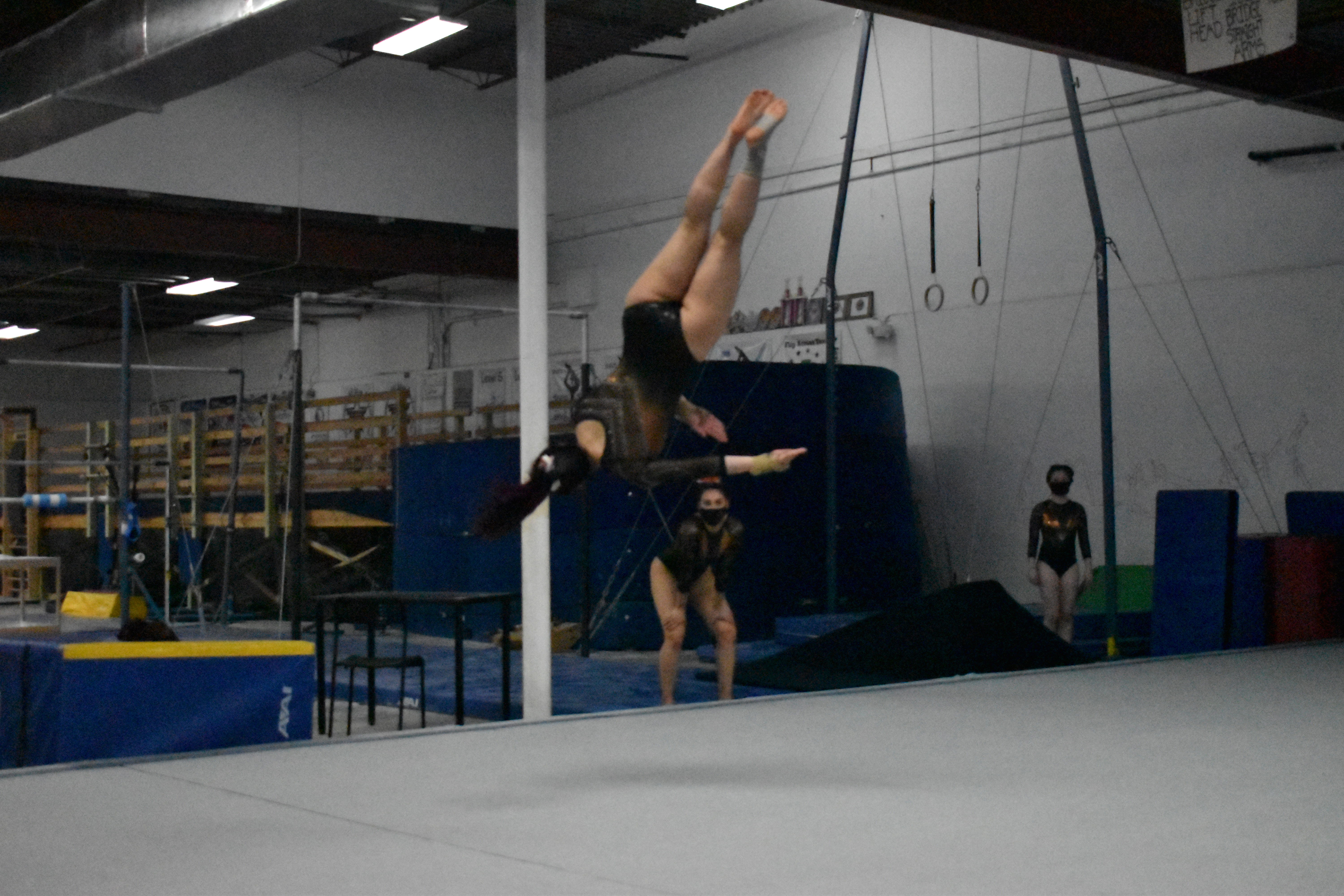 Mai on Floor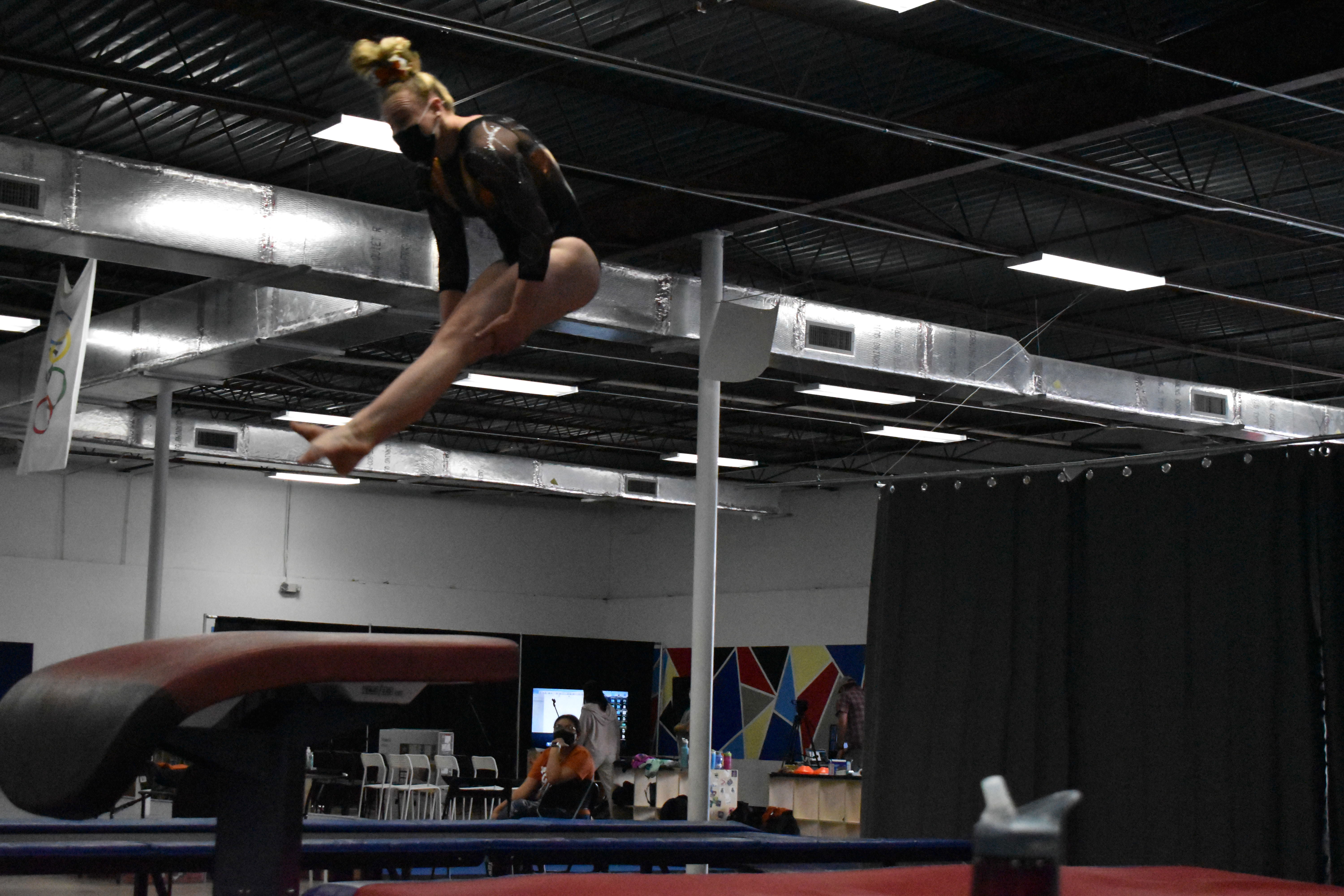 Camryn on Vault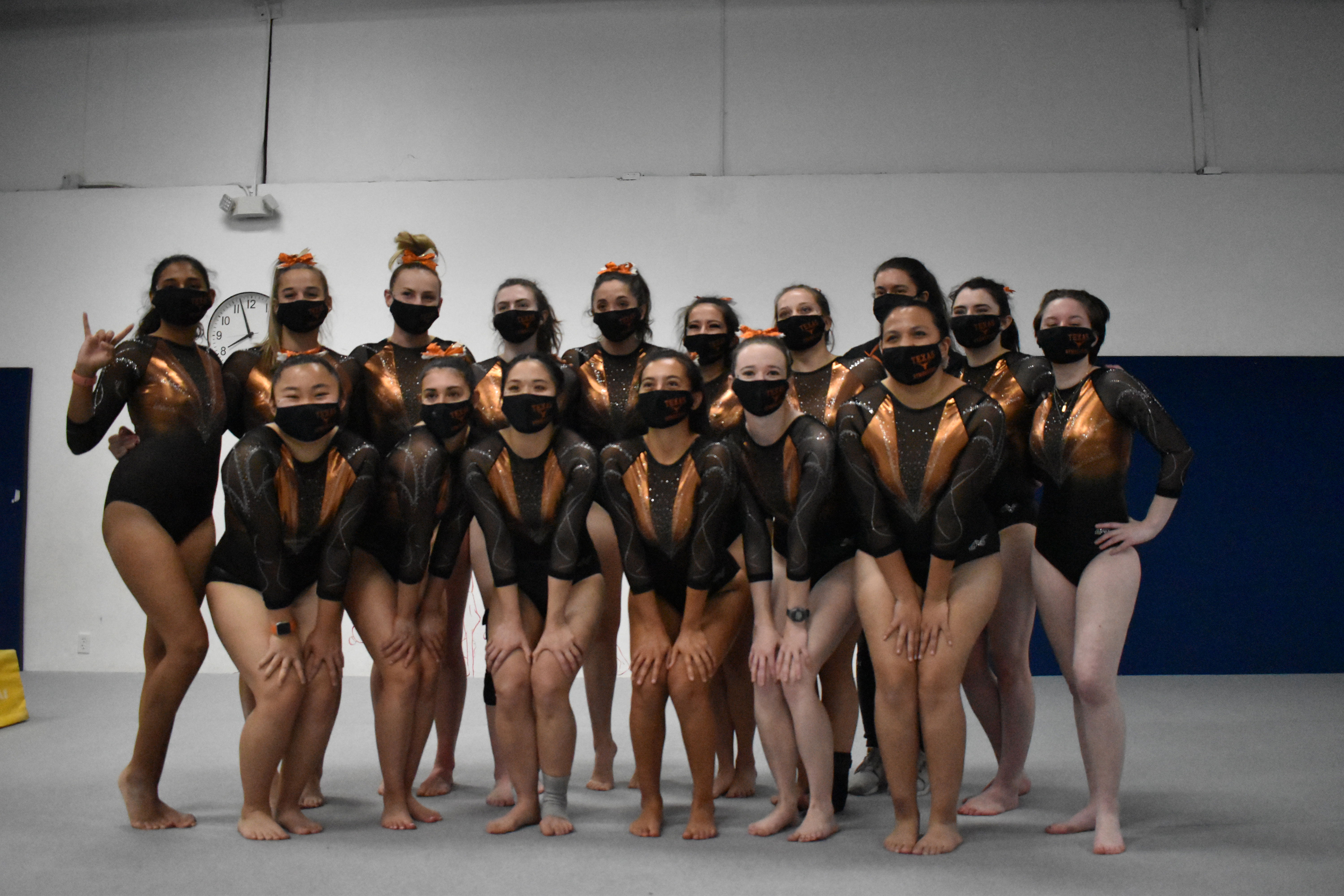 Awesome job ladies!!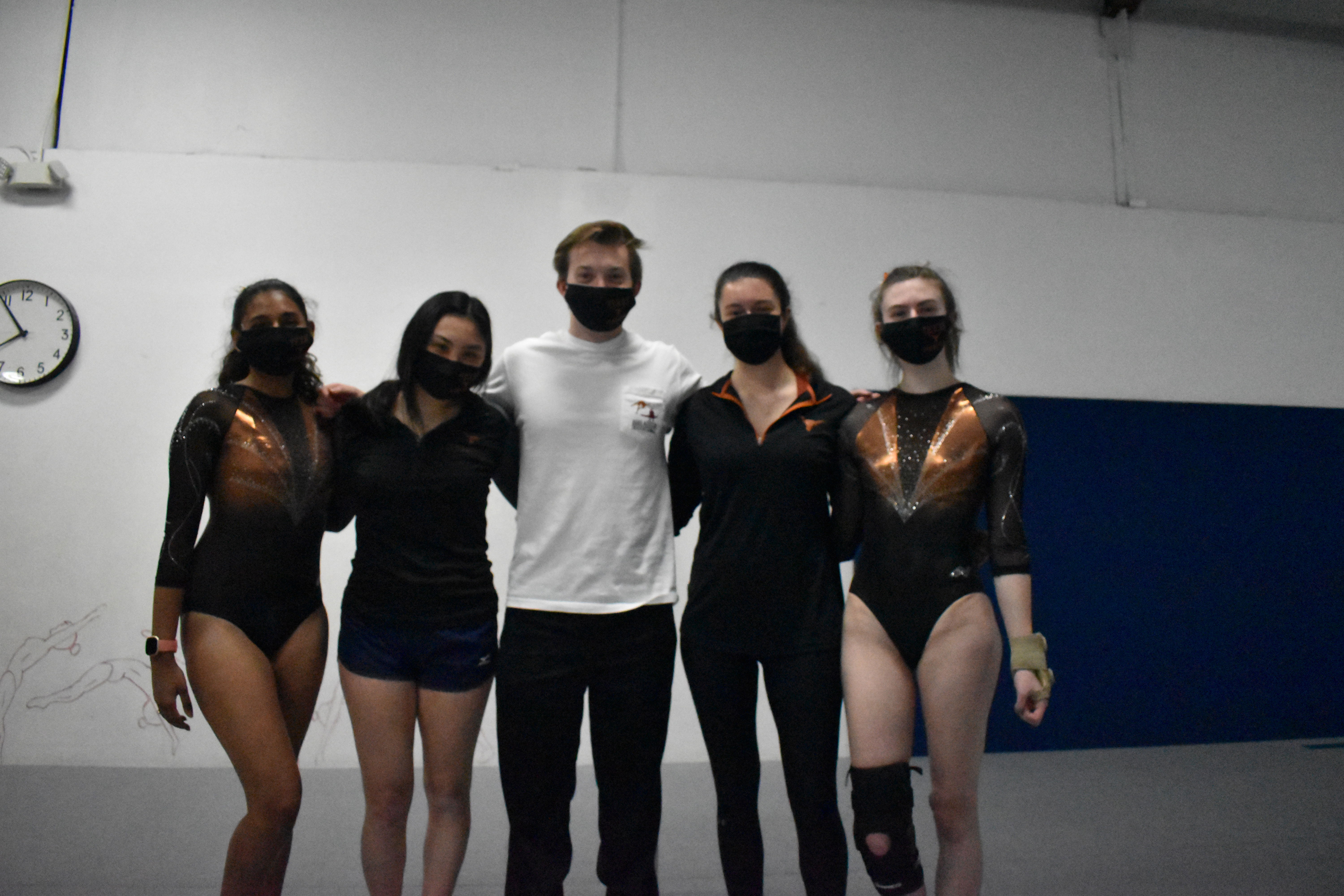 HUGE shoutout to our seniors Alisha, Marie, Remy, Zerrin, and Amanda. Thank y'all for everything you've put into this club. You've only helped it grow, and we know you are going to do great things after graduation! Don't be strangers!!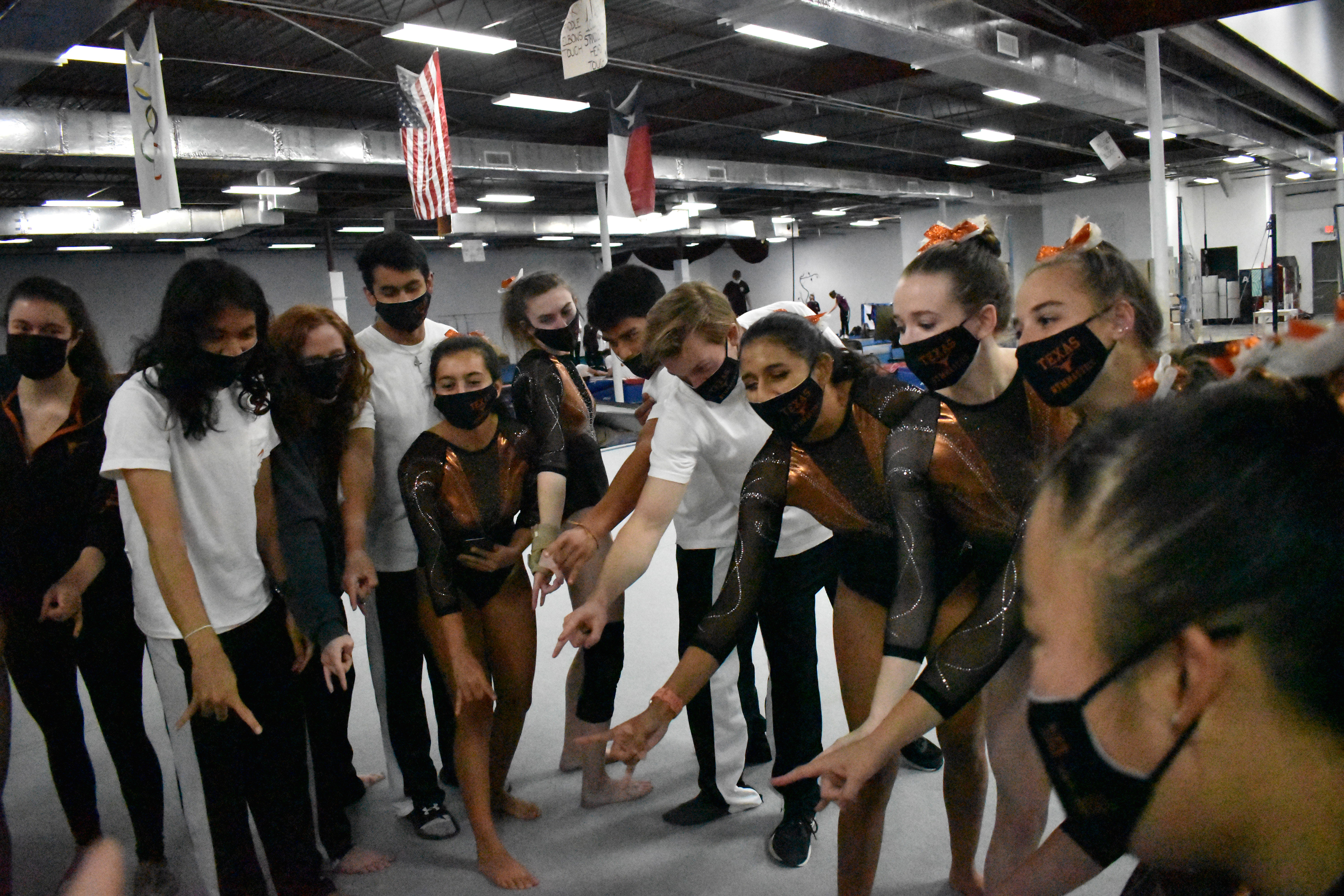 Of course, what would be TG without the chant? To finish off the meet, we yelled loud and clear our legendary chant. See y'all next year and hook 'em horns!
Article written by Camryn Aelvoet
Pictures taken by Elizabeth MacNeil